Welcome ! to indialiaison.com

This is an information site dedicated to provide latest updates & answers to queries and information for NRIs, PIOs, OCBs and Indian individuals. We are committed to continuously improvise and add valuable information to assist you in areas of Business, Industry and finance. Liaisonindia is a team of qualified professionals who strive to combine the integrity, commitment, diligence and knowledge to develop and implement state-of-the-art services for the most discriminating NRIs, PIOs, OCBs, individuals and Corporates.
Your queries are answered by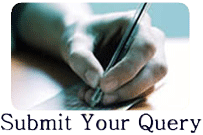 Mrs. Anupma Aggarwal
Executive Partner
Peeyush Aggarwal & Co.
Chartered Accountants
B-132 Anand Vihar
Delhi-110092
Te l:
+91 11 2216 4700, +91 11 2216 4800
Mobile :
+919312276731
E-Mail :
anupma@indialiaison.com